Dave Freeman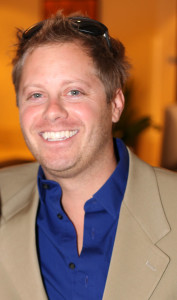 I received my BA degree from the University of Arizona where I studied International Business in an undergraduate program modeled after the Thunderbird School of Global Management.
I have always had a strong interest in economics/finance and have been an active investor in factoring, commodities, and real estate as well as the owner/operator as several small businesses ranging from event planning/promotions companies to charter transportation companies and car dealerships.
I began working in real estate in 1997 at a real estate appraisal firm. I started investing in properties in 1999, and in 2001, obtained my real estate salesperson's license and began working for Dan Schwartz Realty as a Realtor. After a rigorous education and apprenticeship program, I then obtained my real estate appraiser's license in 2003 as I continued also working as a Realtor. In 2008 I began working for Homesmart after they acquired Dan Schwartz Realty and I have continued working actively as a Realtor and Real Estate Appraiser ever since.
I also very much enjoy hands on working environments and complete most of the repairs on my own properties myself. I also enjoy the creative aspect of remodeling and frequently assist my clients with their remodeling projects as well. Through my experience working directly with underwriters, processors, and loan officers in the appraisal and car business, I have a more in-depth understanding of the lending process than most Realtors and am always eager to help my clients in all aspects of the buying or selling processes. I am passionate about Real Estate and always put my client's needs and best interest first.
It is my number one goal to make sure that my client's enjoy a smooth and successful transaction whether they are buying or selling a property for their home, business, or as an investment. I would love the opportunity to be your Realtor in your next real estate transaction so please don't hesitate to give me a call 602-625-3283.